Discover more about our psychological work in personal and organizational development.
Free – but priceless
With us you get the best therapy without paying a dime.
Our psychologists and occupational therapists are recognized by every health insurance company in Germany and Switzerland. You benefit from our decades of experience with over 10.000 patients and clients.
Simply download the PDF for your country and hand it to your doctor to fill out. We look forward to meeting you!







Business consulting
Problem-solving, training and advisory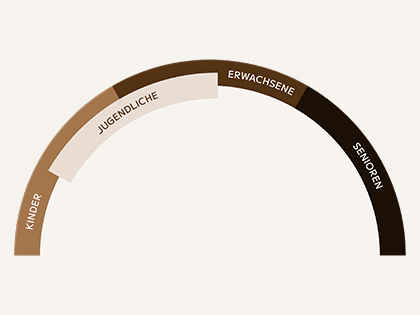 The 180 Degree Model
A method that's been proven for decades
Psychology & Occupational Therapy
Professional therapy on an expert-level
"If you don't take care of yourself, who will?"
We're living in challenging times. Not only because of the pandemic. Long before corona hit, we were living in a world almost exclusively geared towards performance and work output. Burn-out is a very real danger for a lot of people with society in it's present state. And now the pandemic is also taking its toll on everybody.
It is courageous to realize you need help and one should never feel ashamed to seek support. We're human, we need to socialize, we can't and shouldn't have to survive alone. It's natural to tackle current life challenges as a team. Together. With trusted support. 
Together we will work to realign you with your purpose and your goals. We'll discover where you want to go in life and how to get there. And we'll decide what parts of your current life you like and what you need to get rid of to achieve your full potential.
Get our german eBook right to your mailbox: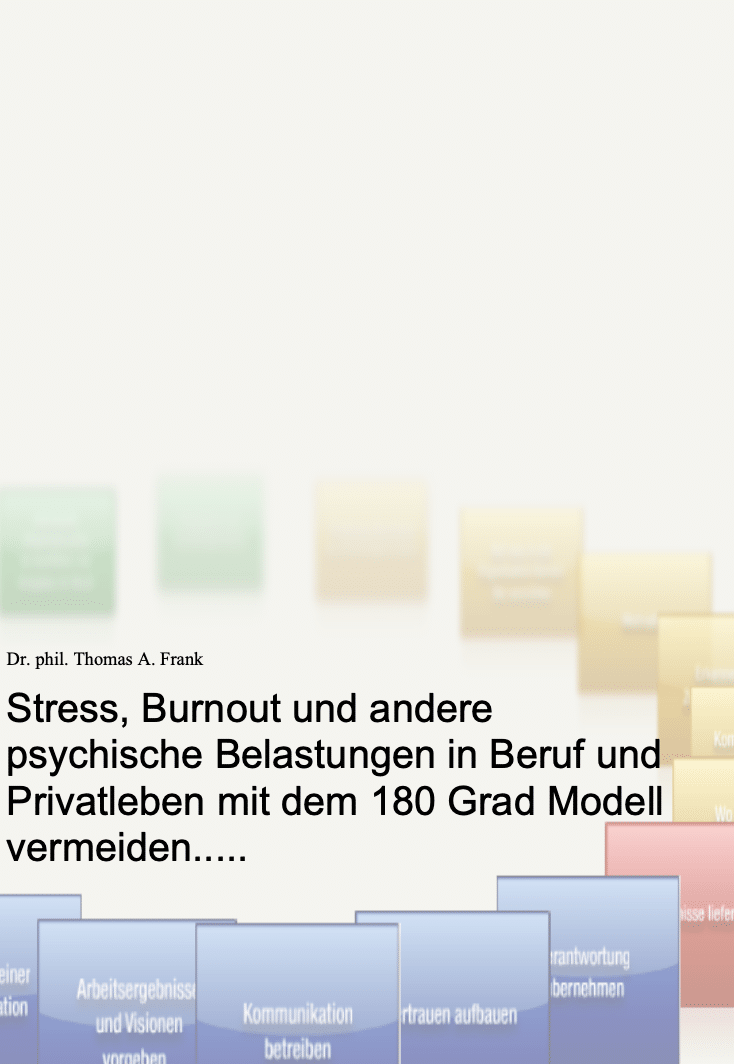 Dr. Thomas Alexander Frank
Dr. Thomas Frank covers all aspects of modern psychology with over 25 years of experience in science, therapy and c-level consulting.
He is a clinical psychological therapist and occupational therapist with offices and employees in Switzerland and Germany. He also advises organizations and companies where his background as a helicopter technician and soldier in the German army ("Bundeswehr") has proven useful time and again.
As a consultant and speaker he explains psychological phenomena in the context of family, business and society.
He leads a team of professional therapists who work with people on a wide range of problems and challenges, including stress at work, and private life issues such as relationships and parenting. The teams has been working worldwide for over 25 years and helped well more than 10.000 clients.
For over 25 years Dr. Frank has also worked philantrophically in different roles for many organizations. He wants to bridge the gap between different people and cultures by furthering the mutual understanding of their respective needs and aspirations.
Scientist, university lecturer and practitioner, Dr. Thomas Alexander Frank researched and developed the 180 Degree Model in 1995 together with his research group at the Institute for Rehabilitation Science at Humboldt University in Berlin. The model helps people and organizations in challenging situations to reach their individual goals successfully and sustainably.
Reaching peak psychological and mental strenth and happiness with positive psychology
The TAF180 Podcast of Dr. Thomas A. Frank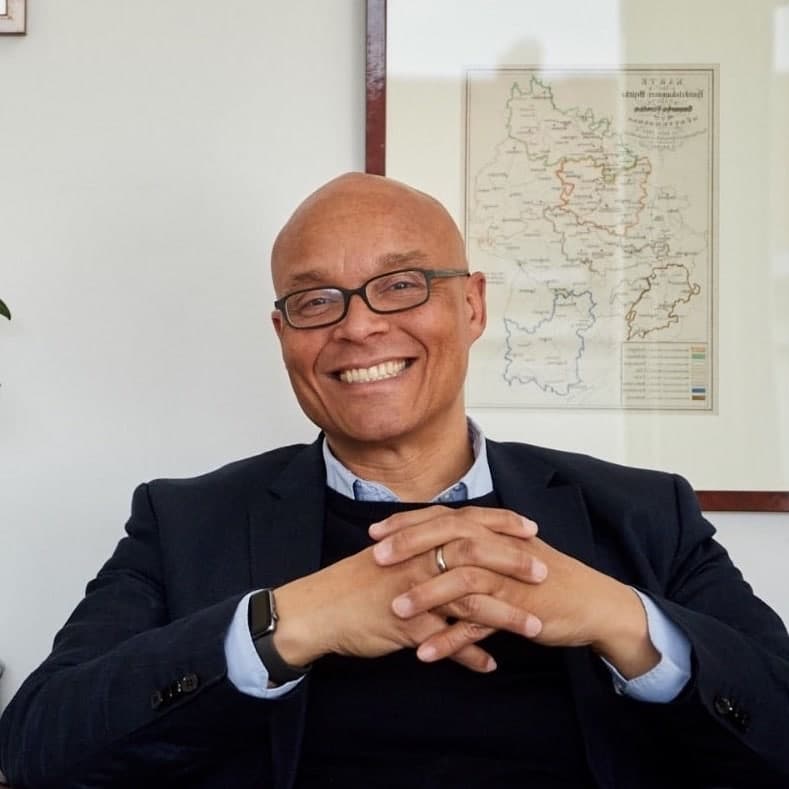 Welcome to our podcast in collaboration with the Hugo Mendel Foundation. We're talking about different topics in society and politics, in psychology and communicaion, past and future. Dr. Thomas Frank is delighted to welcome you as a new listener!